Your online sports club management system
Simple and user-friendly, the plugin formulas are adapted to each configuration of clubs or sports centers.
Also available on PlayStore for Android and on theAppStore for iOS
Reserve land for everyone!
Our priority has been on the ease of booking for your members.
Our easy interface allows you to make a reservation in 2 clicks maximum ! The choice of colors on the table allows you to differentiate your types of members in order to know who made the reservation. You can also display the reservation price in the case of a paid reservation.
With our experience engaged for more than 8 years, we guarantee you a high quality program at all times. We are at your disposal for the development of additional modules which could also be used by clubs other than you.
Some of our clients around the world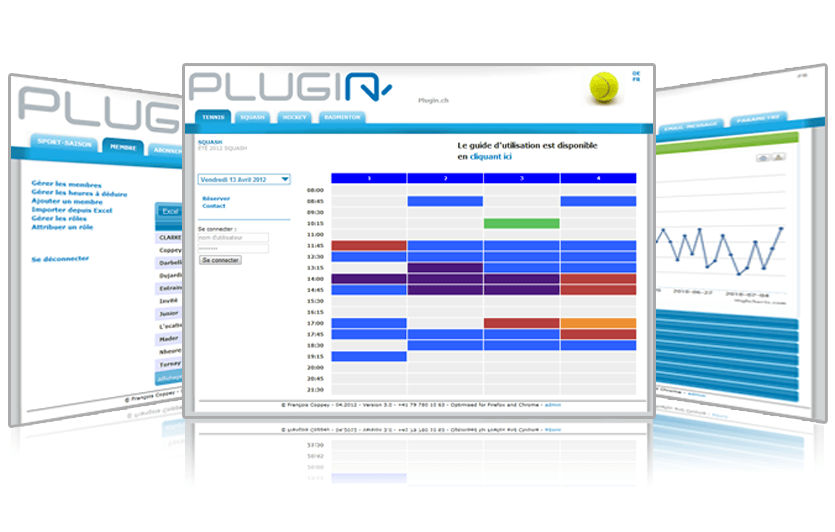 Do not hesitate to contact us if you have any questions! We will be happy to discuss it with you.